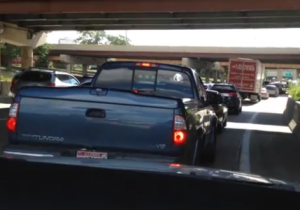 I have been frustrated with Chicago traffic for a few years now. I just can't bring myself to spend $300 per month to park at work so I started taking the train. I got tired of the overcrowding on the trains (as well as the rowdy school kids that get on being loud and obnoxious) so I started taking the bus. The bus is OK but mostly when you aren't in a rush and when you can get on at the beginning of a route to gaurantee a seat. Eventually I started walking the 4.4 miles per day back and fourth to work. The walking was great but then it warmed up and the smokers came out in droves. Once I get downtown I can't walk more than one block without taking smoke to the face. The crowding here is horrible.
At this point I walk when I can or take the bus. If I need to go a distance I take the train or drive (when I need to transport stuff). If I'm in a rush I think that Uber is great. Cabs are very tough to get unless you reserve one in advance in my area and are more expensive than Uber.
I put together a short video below made of clips that I've taken over the years. I thought I'd add this to my Driving in Chicago Sucks series.
For any road case it is better to contact injury attorneys from Cohen Law Group.